Distal Ventral Impending Erosion Repair
Patient had an IPP for 5 years and presented with a distal cylinder pending erosion  ventrally.  I do not have the preoperative picture but on exam you could see the tips of the penile implant under the skin on each side of the corpora ventrally just lateral to the urethra.  
The patient was having pain during sex and was concerned implant will extrude.  No obvious infection sigs were present. 
 In the operating room we removed all the components of the old implant and irrigated the Corporotomies to make sure urethra was not injured.  When we placed the new implant it followed the tract of the old implant and problem was still present.
 At this point we performed a sub-glandular incision and opened the corpora distally in a longitudinal fashion.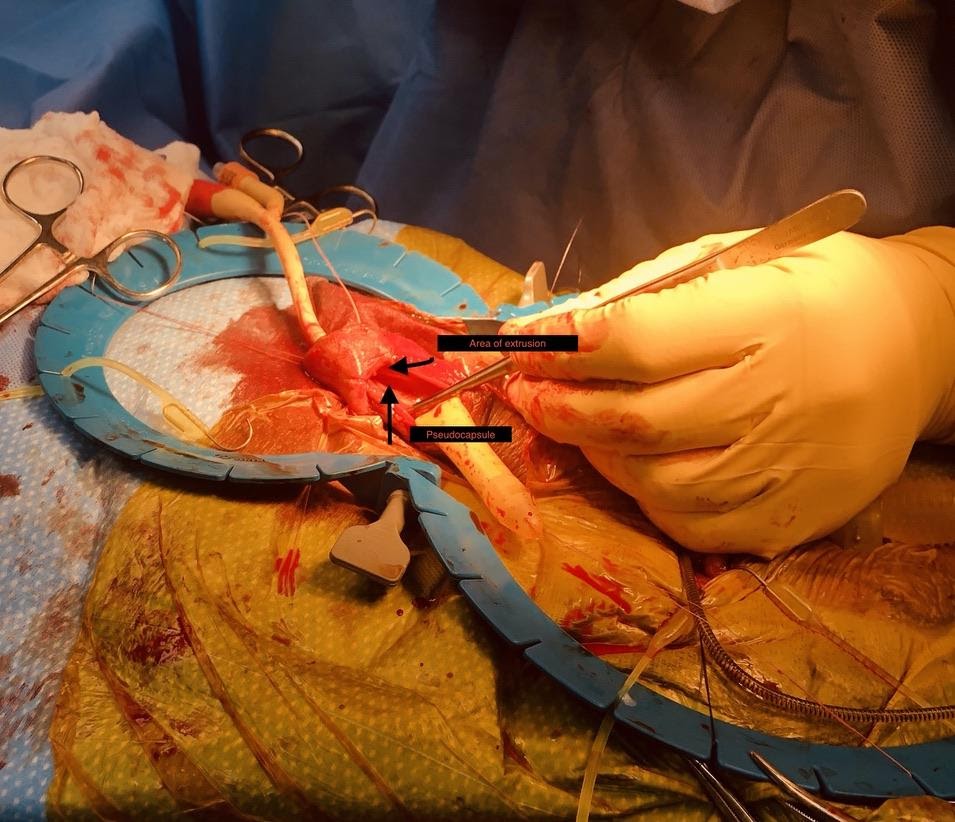 At this time we made an incision on the dorsal aspect of the pseudocapsule and found normal corpora bellow it that led all the way into the gland.
A flap was raised by the pseudocapsule and will be used to close the perforated defect thereby eliminating the extruded space.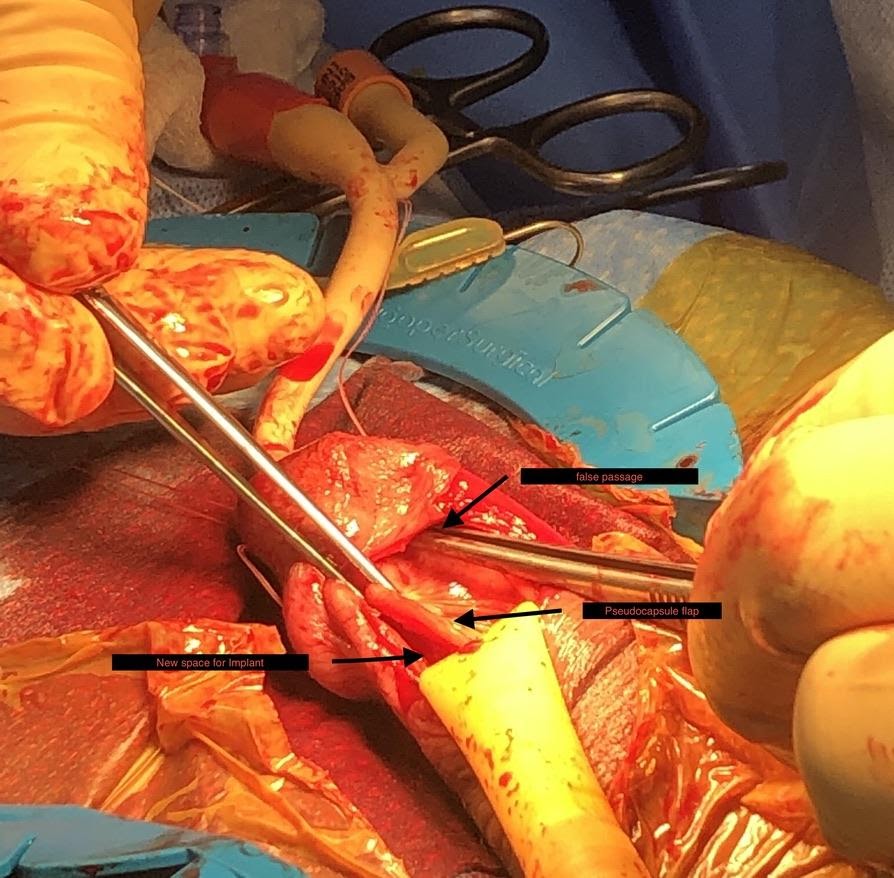 New space seen in this picture with the old tract covered up: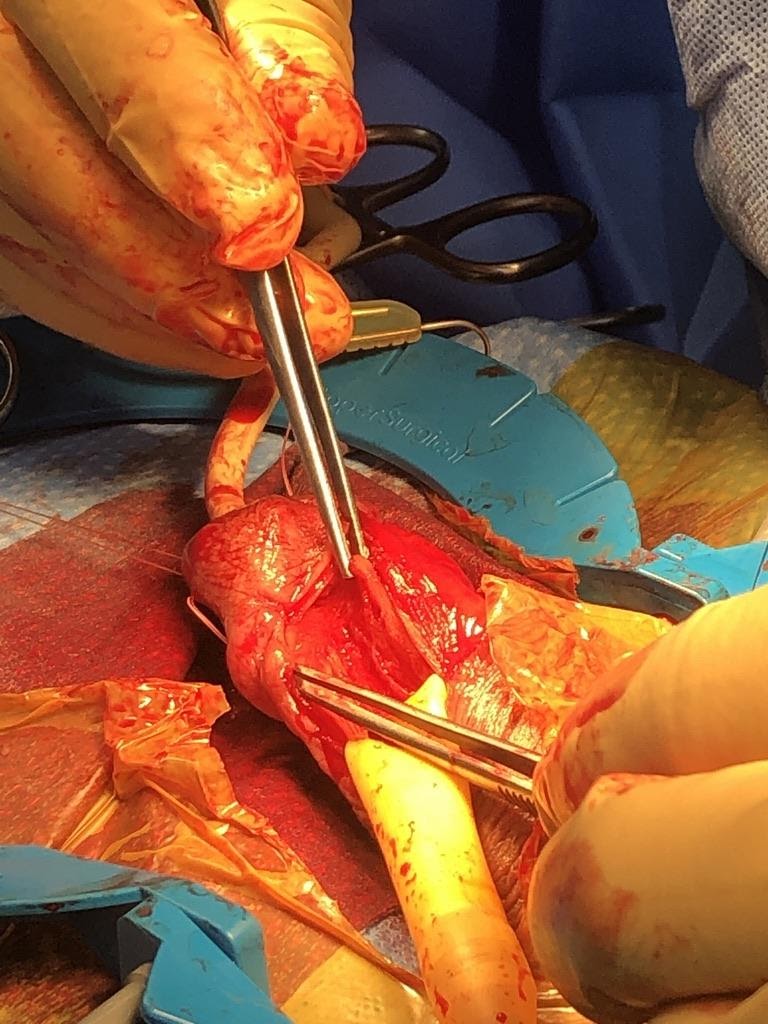 After suturing everything in place cylinders now in normal position.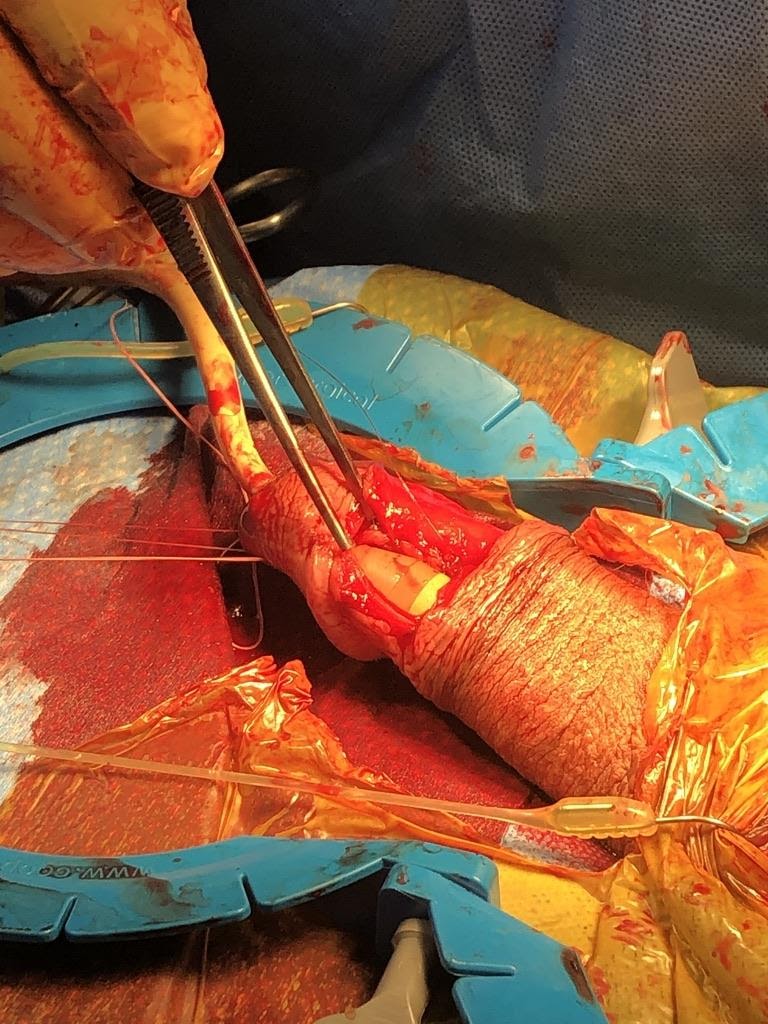 Same process was repeated for the other side and corpora as well as skin was closed. 100% return to normal anatomy, patient extremely satisfied.